Chantal Hart Organic Tanning Mousse
Regular price
Sale price
$29.95 AUD
Unit price
per
This organic tanning mousse provides a safe and easy way to get a beautiful glow. Enriched with jojoba oil, it gives a natural looking, streak-free sunless tan. Non-toxic and paraben free, this mousse is free of any harsh chemicals, delivering flawless results with superior hydration.
Enriched with Aloe Vera and Jojoba Oil this premium quality formula hydrates the skin during and after the tanning process.

This is a MUST HAVE if you are a self-tanner!
- Perfect for all skin tones
- Super easy to use
- Blurs imperfetions and evens out skin perfectly
-Fast drying, can be left 2 hours for a lighter tan or longer for a deeper colour.
-Developed with a green base so leaves your skin with a beautiful Olive tone.
ORGANIC
VEGAN
CRUELTY FREE
AUSTRALIAN MADE
 "I used the tan last night! LOVED it! Being very fair skinned I washed it off after 1 hour, perfect colour and not orange. It also does't have an overpowering smell like other tanning products. Very natural glow"
-Elisha
Share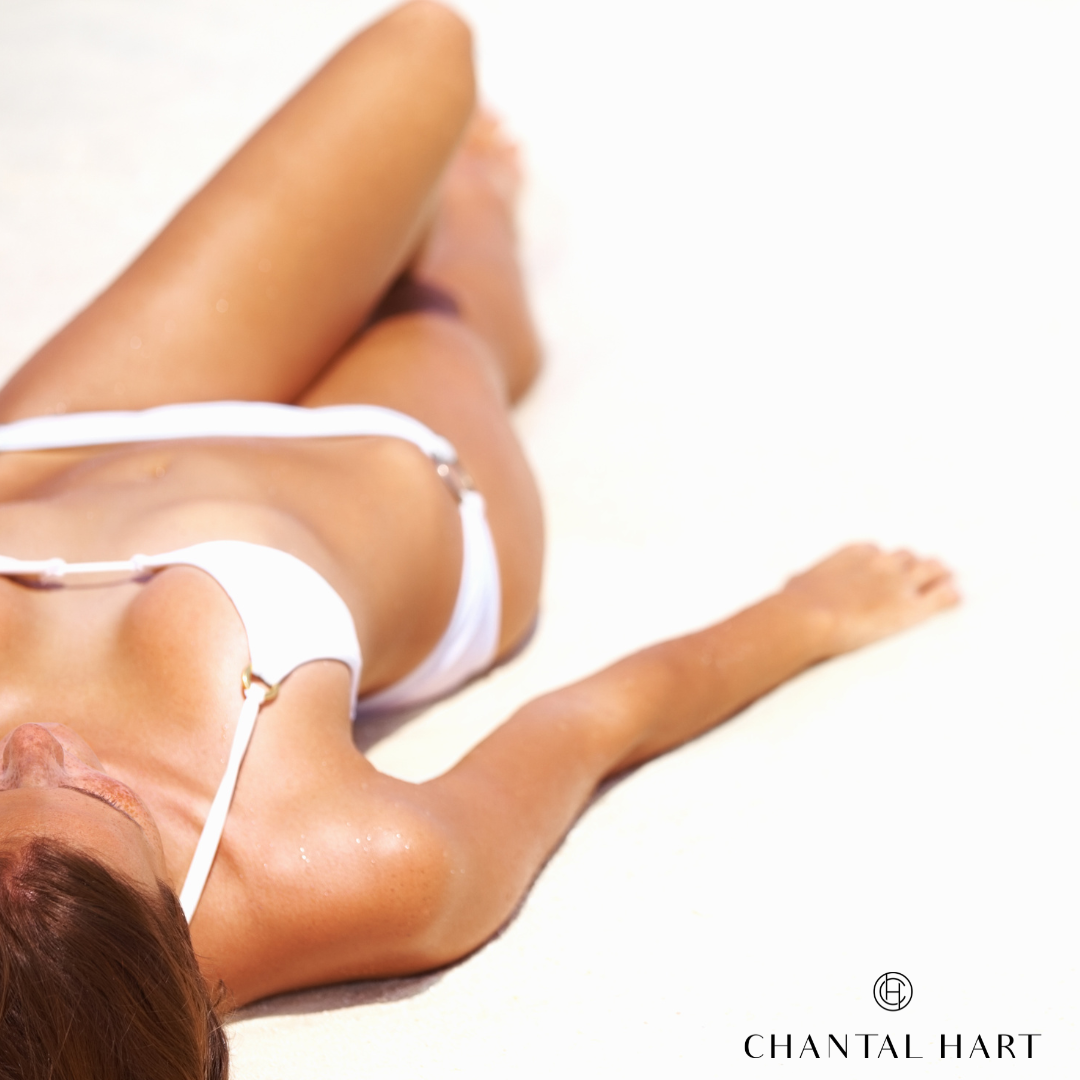 Best tanning solution
This product is the best home tan I have ever used. Your tan looks very natural not yellow. The product is very easy to wear and has a nice smell
Effortlessly wonderful tan
An amazing product. Easy and quick to apply and no offensive smell. Highly recommend this product.
My favourite tan by far!!!
The Chantal Hart tanning mousse is by far my favourite tan. I love the colour, it's long lasting and doesn't dry my skin out like most others!
Best Tan Ever!!!
I recently had the pleasure of trying out this Chantal Hart self-tanning mousse, and I must say, it exceeded all my expectations!
Natural and Flawless Results: The self-tanning product delivered the most incredible, natural-looking tan I have ever achieved. It effortlessly transformed my pale complexion into a radiant, sun-kissed glow. The colour was beautifully even, leaving no streaks or orange tones.
Easy Application: Applying this self-tanning product was an absolute breeze. The lightweight formula spread smoothly over my skin, allowing for even coverage without any patchiness. The product dried quickly, which meant I could go about my day without worrying about it transferring onto my clothes.
Pleasant Scent: Unlike other self-tanners I've tried in the past, this one had a minimal scent that made the application process all the more enjoyable. There was no overpowering chemical odour.
Long-Lasting Colour: The self-tan lasted longer than any other product I've used before. Even after several days, the colour remained vibrant and showed no signs of fading or splotching. I was pleasantly surprised at how well it held up, even through showers and everyday activities.
Skin-Nourishing Benefits: Not only did this self-tanning product give me a stunning tan, but it also left my skin feeling nourished and moisturised. It contains beneficial ingredients that kept my skin hydrated and smooth, eliminating any concerns about dryness or irritation.
Overall, I cannot recommend this self-tanning product enough! It has become an absolute game-changer in my beauty routine. With its natural results, easy application, pleasant scent, long-lasting colour, and skin-nourishing benefits, it truly deserves every bit of its five-star rating. Definitely give it a try!